Churches Together in Sidcup
To find a list of churches that are in the "Churches Together in Sidcup" group, please follow the following link www.sidcupchurch.org.uk
---
Other Churches in Sidcup
Days Lane Baptist Church – Independent Baptist
Days Lane, Sidcup, DA15 8JX – 020 830 4642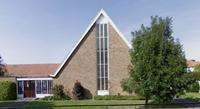 Information about this church is coming soon
---
Sunday Service Times –
Email Address –
Website Address –
Redeemed Christian Church of God – Christ Domain – RCCG
Meets at William Smith Hall, All Saints Church, Rectory Lane, Footscray, DA14 5BU – 07932 871 088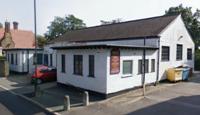 Vision/Mission Statement
The following are our visions and goals as members of the Redeemed Christian Church of God 1 – To make heaven 2 – To take as many people as possible with us 3 – To have a member of the Redeemed Christian Church of God in every family of all nations To accomplish No. 1 above, holiness will be our lifestyle. To accomplish No. 2 & 3 above, we will plant churches within five minutes walking distance in every city and town of developing countries and 5 minutes driving distance in every city and town of developed countries. We will pursue these objectives until every nation in the world is reached for…
---
Sunday Service Times – 10.30am
Email Address – Click Here
Website Address – Click Here
Riverway 7th Day Adventist – RCCG
2 Parsonage Lane, North Cray Road, Sidcup, Kent, DA14 5HD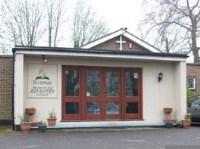 Our Services: The Bible Study at begins at 10am each Sabbath. It is a dynamic service, where you'll get fresh and in-depth Biblical insight, and are welcome to participate in a lively discussion.

The Divine Service starts at 11:15. Each Sabbath you can worship the Lord with us, and hear a new, life changing message. Please come and visit us.
---
Saturday Service Times – 10.00am and 11.15am
Email Address – Click Here
Website Address – Click Here
Sidcup Free Grace Baptist Church – Independent Baptist
The Lamorbey Residents Association Pavilion, 21A Burnt Oak Lane, Sidcup, Kent, DA15 9DB
We are a reformed and evangelical Baptist church and believe the Bible to be the final revelation of God to man. Our church is based upon the 1689 Second London Baptist confession of faith and the 'Doctrines of Grace', sometimes called the five points of Calvinism.
We believe that the Bible is the inspired and inerrant Word of God, containing all that is necessary for men and women to know in order to understand their need for salvation, how that salvation is to be found, and how to live for him both now and into eternity.
---
Sunday Service Times – 11.00 and 6.30pm
Email Address – Click Here
Website Address – Click Here